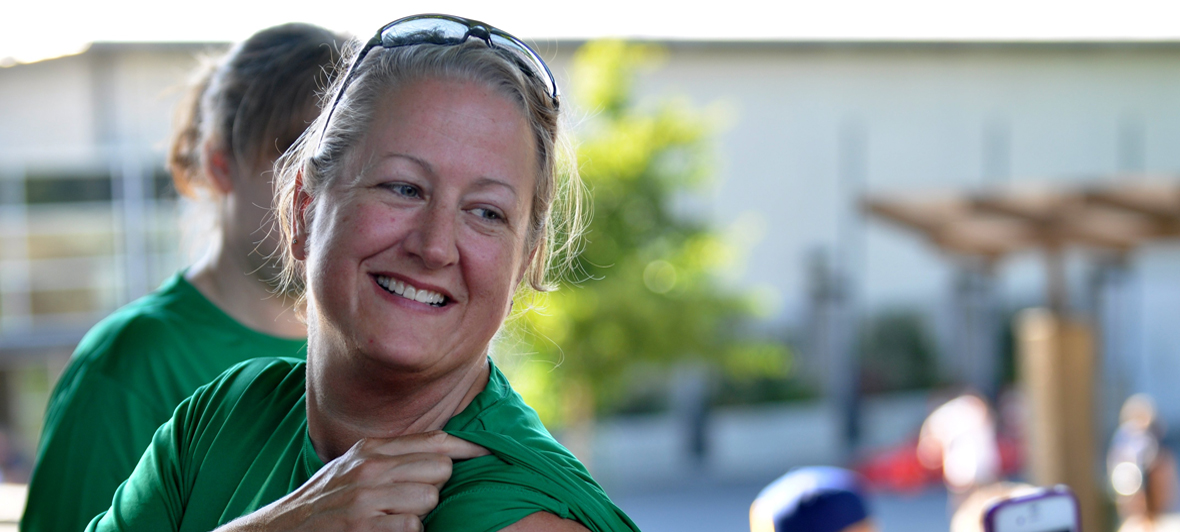 Without volunteers, there is no Operation Nightwatch.
Volunteers keep us on track, deliver the food, make up the menu and fix the meals. Volunteers visit the seniors, go out on the street, hand out the sandwiches, and listen to the stories. Volunteers collect the socks, and other volunteers hand them out.
Operation Nightwatch is an amazing kaleidoscope of volunteers working to make life better for homeless people and senior residents.
Come alone or come with friends. Volunteering at Nightwatch will change you in ways you cannot imagine.
---
Current volunteer needs
Late-night Meal Helpers

We are easing back in to our nightly meal service. If you are interested in cooking, please contact us at volunteer@seattlenightwatch.org.
---
Shelter Drivers
Help is needed transporting small groups of homeless people to nearby shelter locations. Hours are 9:00 – 10:00 pm. Must have a Washington State driver's license, and a clean driving record.
For more details, please email volunteer@seattlenightwatch.org
---
Sew fabric face masks
Protect our homeless friends, senior tenants, staff, and volunteers by sewing face masks for Operation Nightwatch! Adult sizes, including extra large are appreciated. Here is a great pattern that you can download to use from SarahMaker.com.
To protect our vulnerable populations, please follow these health and safety guidelines when making the masks: avoid making masks when you are sick, keep all mask materials away from pets, sanitize the area in which you are working, and please wash your hands before making the masks.
You can ship the masks to: 1265 S. Main St, Ste 300, Seattle, WA 98144.
Or, if you'd like to drop them off, please contact us to schedule a time: 206-323-4359 or info@seattlenightwatch.org.
---
Senior Friend
Our senior tenants are special people and in need of special friends. During this pandemic, to help keep them safe, we are restricting people from entering the building. You can still be a friend to a senior by dropping off treats or small gifts, to remind them that they are not forgotten.  This page has a list of suggested items. (Scroll down to the Senior Housing section.)
Call 206-860-4296 or email seniorhousing@seattlenightwatch.org.
---
Street Ministry
Street outreach requires a weekly time commitment, and minimum of six months, in order to develop relationships and a knowledge of community services. Background check required, as well as certain reading materials. We ask that potential volunteers in this ministry are able to adhere to the mission of Nightwatch, to love our neighbors in keeping with Jesus' instructions. If you are interested, please request an application packet.
Call 206-399-9790 or email ben@seattlenightwatch.org
---
For general volunteer inquiries: volunteer@seattlenightwatch.org
Download a Volunteer Application, complete and email it to volunteer@seattlenightwatch.org.